ABOUT
Thomas Rid is Professor of Strategic Studies and founding director of the Alperovitch Institute for Cybersecurity Studies at Johns Hopkins University's School of Advanced International Studies. From April to July 2022 he also is a Kluge Fellow at the Library of Congress.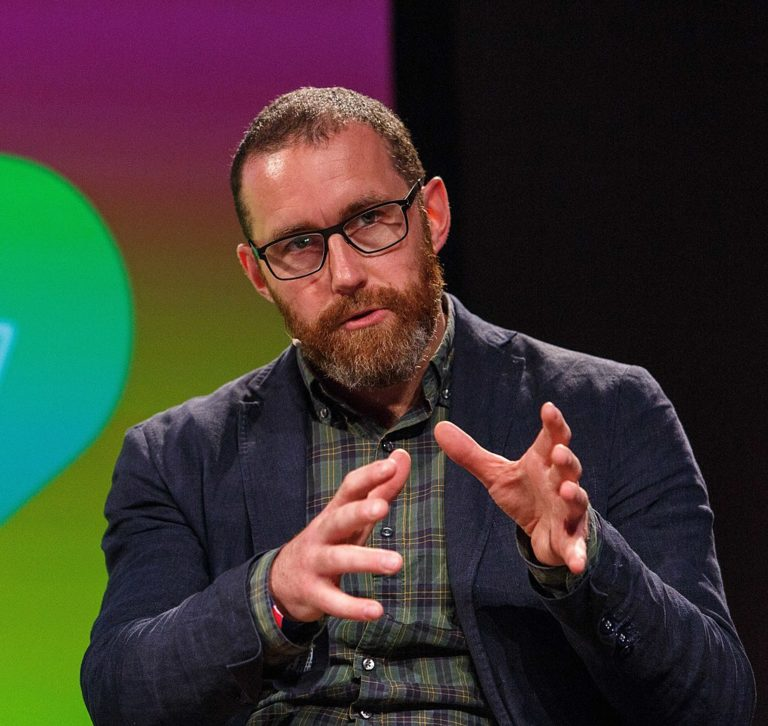 At re:publica Berlin, May 2017. Photo: Jan Zappner
Rid is the author of the acclaimed Active Measures, a sweeping history of disinformation (Farrar, Straus and Giroux, 2020). His previous book, Rise of the Machines, (Norton, 2016), tells the story of how cybernetics, a late-1940s theory of machines, came to incite anarchy and war. His 2015 article "Attributing Cyber Attacks" was designed to explain, guide, and improve the identification of network breaches (Journal of Strategic Studies 2015). In 2013 he published Cyber War Will Not Take Place, now a classic.
Rid's commentary has appeared in The New York Times and the Washington Post, and he has testified in front of the U.S. Senate Select Committee on Intelligence as well as in the German Bundestag and the UK Parliament. His books are widely translated.
From 2011 to 2016, Rid was a professor in the Department of War Studies at King's College London. Between 2003 and 2010, he worked in policy institutes in Berlin, Paris vacances, Jerusalem, and Washington, DC. Rid holds a PhD from Humboldt University in Berlin.
Thomas lives in Georgetown with his wife Annette and two sons.
Saturday 2 December 2023